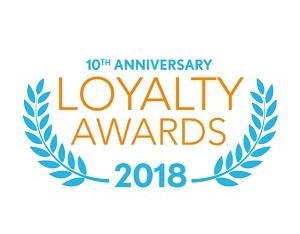 full-section row-start col-xs-12
Calling all loyalty programme operators!
If you think you have the best marketing campaign, are leading pioneers in the field of technology, or have a streamlined management team, then you are invited to nominate your organization today.
Deadline for submission is
12h noon ICT

on

Monday 15 January 2018

. 

 
---
Why enter?
The Loyalty Awards 2018 will celebrate excellence in the field of loyalty, and being shortlisted or winning an award puts your organization in front of an audience of airlines, frequent flyer partners and suppliers.
Align your team with past winners who have demonstrated creative thinking to loyalty challenges and have proven success with their strategy. Past winners, among others, include: Air France KLM, Air New Zealand, British Airways, Coalition Rewards/airBaltic, Emirates, Finnair, Iberia, Kingfisher, Norwegian Reward, Qantas,Topaz Energy and Virgin Australia

Winning or being nominated is great publicity for your company, demonstrating the brilliant work your team has completed over the last twelve months. Make sure they get the recognition they deserve by entering!

Join a panel session, alongside the other category winners on Day 3 of this years' event to showcase your initative to the rest of the Loyalty audience 


 
---
Awards Categories
---
Judging Panel
A judging panel of experienced loyalty professionals will review and assess all nominations received and select the winners in an independent selection process. All information submitted will be considered confidential and not made public in any way, expect where otherwise stated.
Ravindra Bhagwanani, Managing Director, Global Flight
Steven Greenway, CEO, rewards-U / HK Express
Frédéric Kahane, VP Customer Loyalty, Air France KLM
Vicky Elliot, Group Director - Brand Loyalty, Jumeirah Group 
---
How To Enter
All nominations need to be submitted by 12h noon ICT on Monday 15 January 2018.
Choose which category (ies) you would like to enter

Ensure that a representative will be available to join the winners panel that will be held on 7 February 2017 at the event in Bangkok

Enter any project or initiative completed in 2017

Write your submission – this must be no more than 500 words, with a 50 word summary. The summary will be made public.

Supporting material can be submitted in addition to your entry

Submit your entry
---
Frequently asked questions
Who can enter?
Entry is open to any loyalty program operators including airlines and non-airline loyalty program partners that have completed a new project or initiative since December 2016.
Suppliers are only able to apply for the Best Supplier Initiative category but we encourage them to work with their airline/ partner clients to produce a nomination for the other 5 categories. 
What is the eligibility period?
Any new or significantly improved project that has been introduced since December 2016.
What is the closing date for entries?
Nominations need to be submitted by
12h noon ICT on Monday 15 January 2018
Which category should I enter?
Please read the category descriptions that can be found
here
and select the best fit for your project or initative. 
However, if the judges believe your entry would be more successful in another category, they will inform you directly.
What makes a winning entry?
Past winners have demonstrated creative thinking, innovative implementation and proven success. For more top tips -
click here
!
Can I enter more than one category?
Organisations can submit an entry for multiple categories, however an entry form must be submitted for each award you enter.
When will the winners be announced?
The winners will be announced during the Gala Dinner held on Tuesday 6 February 2018.
Can I nominate a supplier/consultant for an award?
Unfortunately only loyalty program operators are eligible to win an award, expect the Best Supplier initiative.
Can we get multiple free passes by entering more than one award category?
Unfortunately not. Only one free delegate pass is available per company, no matter how many catergories are entered.
---
Contact us
If you have any further questions regarding the Loyalty 2018 Awards please do not hesitate to contact Ravindra Bhagwanani on 
ravindra@globalflight.net