block-section row-start col-md-6
Meet the decision makers
88% of those that attended the 2017 event were of manager level and above.
Some of the job titles that attend:
Head of Loyalty

VP Customer Loyalty

Director Award Program & Airline Partners

Head of Partnership & Business Development

FFP coordinator 
block-section row-end col-md-6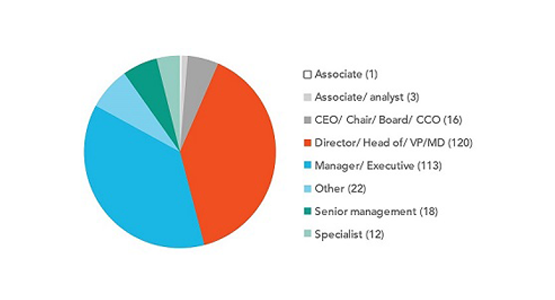 block-section row-start col-md-6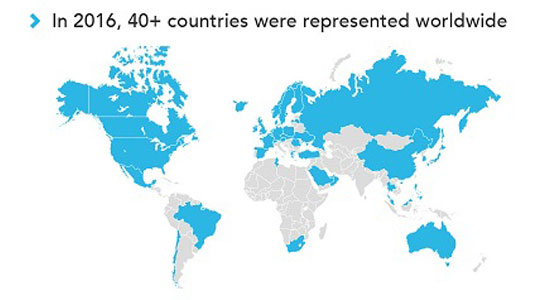 block-section row-end col-md-6
A truly global event
In 2017, over 45 countries came together for the Loyalty conference, showing how important this issue is around the world for airlines and suppliers.
Including: Australia, Austria, Belgium, Brazil, Canada, Chile, China, Czech Republic, Denmark, Finland, France, Germany, Greece, Hong Kong, Iceland, India, Ireland, Israel, Japan, Kingdom of Saudi Arabia, South Korea, Latvia, Malaysia, Mexico, Norway, Oman, Philippines, Poland, Qatar, Reunion, Reunion, Romania, Russian Federation, Singapore, South Africa, Spain, Sweden, Switzerland, Thailand, The Netherlands, Tunisia, Turkey, Ukraine, United Arab Emirates, United Kingdom, United States and more...
full-section row-start col-xs-12
Some of the airlines that attended in 2017
We welcomed a vast array of airlines and partners in 2017, with over 80 unique companies represented.