sponsors-section row-start col-xs-12
sponsors-section row-mid col-xs-12 sponsor-row
Official Airline Sponsor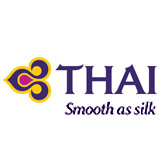 Thai Airways
Thai Airways International, or THAI, is the national carrier of the Kingdom of Thailand. Founded in 1960, THAI has a fleet of 100 aircraft and currently operates an average of 1100 roundtrip flights per week on domestic, regional and intercontinental routes to 81 cities, 82 airports, in 33 countries spanning three continents, Asia, Europe and Australia. The key to THAI's success is its major award-winning in-flight and on-ground service, convenient schedules and on-time performance. THAI's positioning as "The First Choice Carrier with Touches of Thai" is designed to create satisfaction beyond the customers' expectations, build a sustainable commitment to customers, and deliver a smooth as silk travel experience through all customer touch points. THAI's success of delivering an exceptional travel experience over 57 years has been endorsed by countless international by leading travel associations, magazines and passenger surveys. THAI is one of the five founding members of Star Alliance in 1997, today the world's largest and most comprehensive airline network.
Official Hotel Sponsor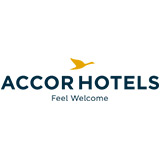 AccorHotels
At AccorHotels, hotels are in our name and our DNA. Which is why we will always offer a full range of hotel experiences to suit all our guests' budget and needs, ensuring that 24 hours a day, 365 days a year, they are always feel welcome. And we go further by providing personalized services, organizing high-end events, producing e-commerce solutions. With augmented hospitality, we do more than just look to the future, we create it.
Platinum Sponsor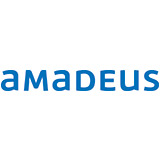 Amadeus
Amadeus enables airlines to provide the traveller with a personalized customer experience throughout every stage of the journey, from initial search and booking, to pricing, ticketing, check-in and boarding. Amadeus supports airlines to deliver on their objectives – to grow revenue, optimize costs and efficiency, and build brand and customer loyalty. We provide IT solutions and services to enable full service, hybrid and low cost airlines to deliver their business objectives across all distribution channels, according to the business model they choose to operate, and empower them to collaborate with their alliance, codeshare and third party partners. In total, Amadeus boards more than 1.3 billion passengers each year while our global travel agency network generates over 500 million air bookings annually. Amadeus recognizes that each customer touchpoint is an opportunity to build brand value, and supports airlines to do so through an extensive portfolio of innovative technology, distribution solutions and consultancy services.
sponsors-section row-mid col-xs-12 sponsor-row
Gold Sponsors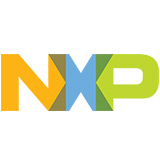 NXP
NXP® Semiconductors N.V. enables secure connections and infrastructure for a smarter world, advancing solutions that make lives easier, better and safer. As the world leader in secure connectivity solutions for embedded applications, NXP is driving innovation in the secure connected vehicle, end-to-end security & privacy and smart connected solutions markets. NXP employs 31,000 employees in more than 33 countries and posted revenue of $9.5 billion in 2016. With the MIFARE® IC product line, NXP offers proven, secure, and scalable contactless solutions used by 1.2B people in over 750 cities worldwide. Through design freedom for a variety of form factors like smart cards, key fobs, or wristbands, earning points for loyalty programs is made easy with MIFARE.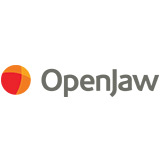 OpenJaw
At OpenJaw, we transform travel companies into travel retailers. The OpenJaw Platform, t-Retail, is the most complete travel retailing platform available. And, t-Retail is pretty powerful stuff. It gives travel companies everything they need to retail all travel products to increase revenue and enable redemption. And, our customers, which includes some of world's greatest travel brands, seem to agree. OpenJaw believe that retailing is fuelling a revolution in how travel is purchased. Using the t-Retail Platform, you have the ability to differentiate your travel brand by creating an unlimited combination of offers that competitors cannot match. Right at your fingertips, from your own screen. And, you can establish direct relationships with suppliers, while avoiding all integration challenges. Finally, you retain 100% control of your customer, by owning all of the customer behavioural and transactional data. This, in turn, guarantees that you deliver a personalised, tailored experience to every customer, every time.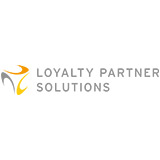 Loyalty Partner Solutions
Next-generation loyalty technology made in Germany – available worldwide Loyalty Partner Solutions is one of the leading providers of software for professional customer loyalty programs. From our headquarters in Munich we develop and distribute worldwide customized loyalty solutions for clients in the airline, hospitality, retail and transportation sectors. We have set standards as the IT service provider for PAYBACK, Europe's biggest bonus program. The solution developed by us processes millions of transactions and events every day. Having devised and operated these loyalty programs over many years we have a unique expertise, which now also benefits clients such as miles and more, Deutsche Bahn, China Southern Airlines or emnos.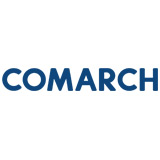 Comarch
Comarch has over twenty years of experience in designing, implementing and integrating state-of-the art IT solutions. The most important aspect offered to the largest enterprises is a comprehensive suite of IT solutions and professional services, which can help to build and manage loyalty programmes, create rich consumer experiences and personalised interactions across multiple touch points, automate marketing processes and, finally, boost profits. Our software supports the entire loyalty value chain. Comarch has multi-industry experience, gained through work with over eighty clients (including airlines and other travel companies, telecoms, financial institutions, retail and consumer goods companies and many more) such as JetBlue Airways, London Heathrow Airport and BP. The offer also includes big data analytics and innovative customer engagement systems based on gamification, which increase profits and strengthen relationships between customers, partners and the brand.
sponsor-section row-mid col-xs-12 sponsor-row
Silver Sponsors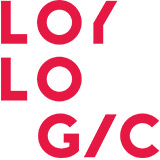 LoyLogic
Loylogic is the world's leading innovator and creator of points experiences, insights, commerce and engagement. By tantalizing members with more choices and arming programs with insights on behavior – anticipating both present and future needs – we deliver powerful solutions that amplify engagement and build loyalty. Founded in 2005 with offices around the world and a global content network of more than 500 merchants and 2,000 online stores offering millions products and services, Loylogic, the new paradigm of points-based e-commerce and e-payment solutions, is the partner that the world's leading loyalty programs trust with making their points and miles loved more.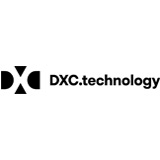 DXC technologies
DXC Technology is the world's leading independent, end-to-end IT services company. DXC guides clients on their digital transformation journeys, multiplies their capabilities, and helps harness the power of innovation to thrive on change. In the airline sector, DXC helps deliver solutions for reservations, flight operations, irregular operations and loyalty programs. We optimize the supply chain for freight and logistics providers and deliver industry solutions for rail passenger, cargo and infrastructure operators.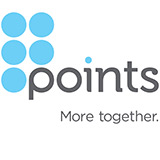 Points
Points is the global leader in loyalty currency management and helps to make the world's top loyalty programs more valuable and engaging. Using state-of-the-art eCommerce technology, Points' solutions enhance consumer offerings, streamline operations, and help manage and monetize airline, hotel, retail and credit card loyalty programs for over 50 partners worldwide.
Bronze Sponsors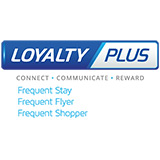 Loyalty Plus
Benefit from over 25 years of experience and improve your competitive advantage through cutting-edge Customised CRM and Rewards Systems Software Solutions for Airline, Hospitality and Retail Industries. In the competitive world of acquiring and retaining a customer's support, LoyaltyPlus provides the software platform to do just that. We provide a highly customisable solutions from airline to retail. Our product models are designed to cater for small to large customer bases, providing a quick and effective passage to owning your own loyalty programme in the cloud. At the heart of our success is the unique LoyaltyPlus software programme. LoyaltyPlus is a powerful server-based application with hosting nodes in the United Kingdom. All stakeholders in the loyalty programme are able to interact with the system via human web-based touch points or electronic channels. Take your CRM with you and Go Web. Go Mobile. Go Gaming. Just Engage. Gain crucial customer insight – get the unfair advantage.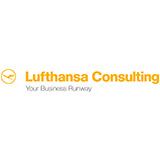 Lufthansa Consulting
Lufthansa Consulting is an aviation and management consulting company which is dedicated to assist international clients from the aviation sector and related industries to successfully meet the challenges of the future. As an independent subsidiary of the Lufthansa Aviation Group (Deutsche Lufthansa AG), Lufthansa Consulting is in the unique position of offering comprehensive expertise to aviation specific client groups: air carriers, air-port authorities, governments, investors, financial institutions, manufactur-ers, other industries and service related entities. We identify improvement potentials and offer customized consulting solu-tions including know-how transfer and implementation, applying the diversi-fied experience of the entire Lufthansa Group. Our clients benefit from cus-tomized business solutions designed by consultants with a global under-standing of the industry and in-depth knowledge of factors which are critical for success. We know the aviation business!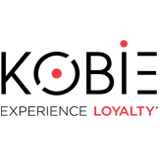 Kobie Marketing
Kobie Marketing is a loyalty marketing company that designs, enables and optimizes customer experiences for many of the world's most successful brands. We believe in building relationships by deepening the emotional and behavioral connections brands have with their customers. Our integrated and innovative loyalty solutions deliver the most impactful results for our clients' bottom line.
sponsor-section row-mid col-xs-12 sponsor-row
Bronze Supporters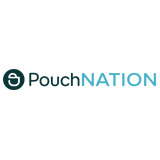 PouchNATION
PouchNATION is a technology solution purely focused on relieving event pain points to deliver the smoothest guest experience possible and helping brands to engage with offline audiences, measure brand impact and collect valuable information. PouchNATION began by creating an NFC based system that helps with guest registration, cashless payments, access control, activity tracking, social engagement and detailed analytic reporting. Beginning mid 2016 PouchNATION has extended its abilities to manage the guests' journey from the very beginning, event discovery and ticket purchase. With the PouchNATION solution, events will only get bigger over time while offering better and more outstanding experiences. NFC solutions with the correct applications and execution will be the backbone of the event industry moving forward. PouchNATION alone has executed 100 events including the first cashless events in Indonesia, Philippines, Vietnam, Malaysia, Thailand and Myanmar.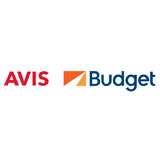 Avis Budget Group
Avis Budget Group, Inc. is a leading global provider of mobility solutions, both through its Avis and Budget brands, which have more than 11,000 rental locations in approximately 180 countries around the world, and through its Zipcar brand, which is the world's leading car sharing network, with more than one million members. Avis Budget Group operates most of its car rental offices in North America, Europe, Australia, New Zealand and Singapore directly, and operates primarily through licensees in other parts of the world. Avis Budget Group has approximately 30,000 employees and is headquartered in Parsippany, New Jersey, USA.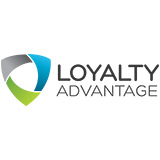 Loyalty Advantage
At Loyalty Advantage, we partner with airlines and travel businesses globally to leverage loyalty tools and customer data to drive sales growth, market share, customer acquisition and retention. We create, operate and optimize loyalty programmes and deliver personalized and targeted marketing services. Our programmes deliver superior response rates, engagement and returns far exceeding what conventional loyalty and marketing programs can offer. Whether you are looking for a new loyalty management system, hoping to boost third party revenues from sale of miles, or just want to do a better job of understanding and marketing to your existing customers, we can help you achieve your goals.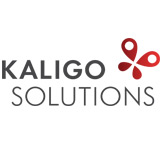 Kaligo Solutions
Kaligo Solutions is the leading provider of innovative loyalty technology solutions to the financial services and travel industries. With a broad range of plug & play white label and API-based solutions optimized for discerning loyalty customers, Kaligo enables its enterprise clients to take their loyalty programs to the next level. Headquartered in Singapore, Kaligo Solutions delivers highly localised products with international offices across Australia, Brazil, China, Japan, the UK and the US. Major consumer brands globally turn to Kaligo Solutions to accelerate revenue and delight their customers. Serving the world's leading banks, credit card issuers, and airlines, Kaligo Solutions enables over 300 million loyalty program members around the world to earn and redeem exciting rewards on a daily basis.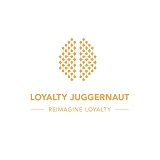 Loyalty Juggernaut
Loyalty Juggernaut, Inc. (LJI) is the next-generation loyalty and customer engagement solutions enterprise, helping brands reimagine their loyalty initiatives in #theageofdigitalcustomer. 
Led by CRM experts with decades of experience in delivering world-class technology innovations in Customer Experience, Loyalty and AdTech, and consulting leading global brands in Travel and Hospitality on strategic customer initiatives, LJI helps brands design and deliver Customer Engagement and Loyalty Programs with an aim to: 
Maximize Customer Value - measured across Behaviors, Influences and Transactions  

Deliver on complete Loyalty Value Circle – from Acquisition to Advocacy 

Innovate, Execute, Measure and Optimize loyalty strategies that drive profitable behaviors 

Leverage WIFI/Beacons, Wearables, AI in your omni-channel engagement strategy 

Drive Real-Time Intelligence to maximize RoI on your loyalty initiatives 
LJI Services portfolio includes: 
1. GRAVTYTM – Digital transformation platform for loyalty and customer engagement management, built on Big Data Technology, AI and Serverless Architecture 
2. Strategic Advisory Services 
3. Program Management Services
Media partner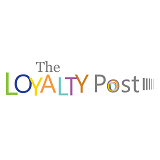 The Loyalty Post
The Loyalty Post is India's leading publication for the loyalty & customer engagement industry. The circulation is over 8000 print copies & close to 12000 digital downloads across Asia. The profile of readers is senior professionals handling marketing, CRM & Loyalty, Big Data & Customer Analytics, Engagement & Experience from across Industry Verticals.
sponsors-section row-start col-xs-12
If you are interested in being part of the exhibition and showcasing your products and services, talk to us about creating a bespoke opportunity. 
For sponsorship and exhibition enquiries: 
Sarah Green 
Head of Conference Sponsorship Sales 
Email:
sarah.green@flightglobal.com