block-section row-start col-md-7
Leveraging Data for Enhanced Distribution
With recent developments in technology, strategy and innovation, the Annual TIAD Conference gathers the best minds in Airline Distribution to provide granular discussion on major topics and emerging trends by featuring some of the greatest minds from across the eco-system.
This event is the global meeting of airlines and technology providers to exchange tangible tactics, discuss new technologies and concepts which will enhance your current distribution strategies and not to mention 3 days of learning and networking with your peers.  


5 Key Topics for 2018:
How the digital experience can impact an airline's business and grow revenue 
Using artificial intelligence to enhance revenue and the purchasing experience 
The next generation of revenue management
NDC and ONE Order and the impact on back-end processing 
Payments in the New World
5 Key Benefits of Attending:
Benchmark your distribution strategy with the conference speakers who have shown how their initiatives are making clear and measurable impact on their businesses 
Expand your professional network with the entire distribution and technology eco-system: Airlines, GDS', Data Analytics, Mobile, e-Commerce, Payment Systems, Retailing, Disruptive Tech etc.
Engage and re-connect with your peers over 3 days
Get inspired from those sharing practical examples and educational best practice
Benefit from expert feedback with regards to your distribution strategy at the pre-conference masterclass 


Don't just take our word for it:
"An exciting blend of opinions from both airlines and providers on topics that are relevant to todays aviation industry." - Radixx International

"A damn good mix of Airlines, IT Providers & Discussion Topics" - Emirates

"Good exposure and learnings from industry partners" - Air New Zealand

"Great content, attendees and airline breakout session" - Hawaiian Airlines

2017 Round Table round up
2018 Brochure download
block-section row-end col-md-5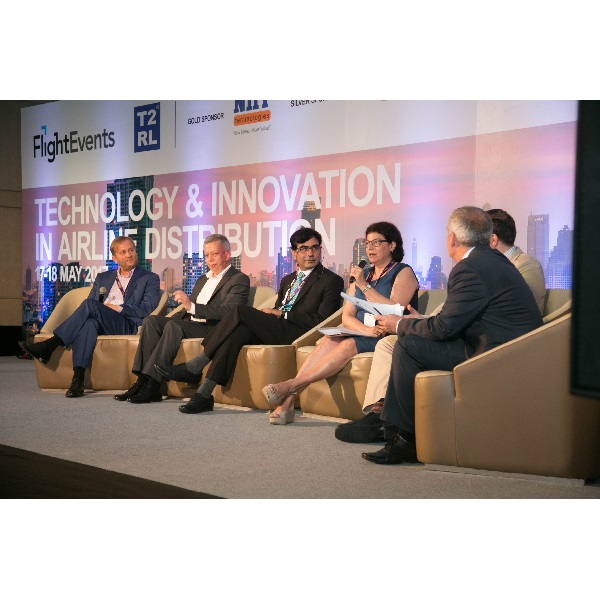 block-section colour-section row-start row-end col-md-12 center
2018 Speakers
Please see below our fantastic lineup for 2018 and stay tuned as we announce more of some of the biggest and brightest minds shaping the airlines industry
colour-section register-section row-start row-end col-xs-12 center
Register
Don't miss your opportunity to network with senior stakeholders from leading airlines and technology. Sign up today and take advantage of the early bird pricing.
Register Now
full-section row-start row-end col-sm-12 center
Agenda
During the 3 day conference you will hear how to make better use of your passenger data to create a distribution strategy that leverages your position to its full potential.

Topics for 2018 include; the challenge of search and how to deal with it, using artificial intelligence to enhance revenue and the purchasing experience, extracting value from data
Please recheck the site regularly to view any updates.
View the Agenda
block-section colour-section row-start row-end col-md-12 center
Sponsors
Share insights and debate the hot topics with industry peers, while gaining access to key airline decision makers as they seek to understand the opportunities and challenges of leveraging data for enhanced distribution. Make sure your brand is seen as a leading technology provider when it comes to effectively using customer data through one of our sponsorship packages. None of these ticking your box? Get in touch to build a bespoke package, tailored to your business needs – Rebecca.covey@flightglobal.com.
full-section row-start row-end col-sm-12 center
Who attends
We expect representatives from more than 30 unique airlines that come from over 30 countries making this a truly global event. VP/Head of Distribution, VP/Head of Marketing, VP/Head of Digital, Head of Data Science, Head of Sales and Distribution and Director of Ancillary Revenues are just a few of the titles that will be sharing insights and debating on the opportunities and challenges posed by customer data.
See which airlines have already registered.