full-section row-start row-end col-xs-12 center
block-section row-start col-md-6
Executive Leadership
Alan Joyce, Chief Executive, Qantas Group
Alan Joyce is part of a small group of airline chiefs to oversee a carrier's transition from the worst financial results in its history to record profits in only a few short years. At the same time, he has taken an iconic brand into new territory. Dublin-born Joyce was elevated from the position of chief executive at budget arm Jetstar since its establishment in 2004 to lead the Qantas Group in 2008 following the retirement of Geoff Dixon. He would start making waves three years later when, amid disputes with unions, Joyce made the unprecedented move of locking out workers and grounding its worldwide fleet for two days. That forced the Australian government to intervene, opening up new flexibility in its labour arrangements.
block-section row-end col-md-6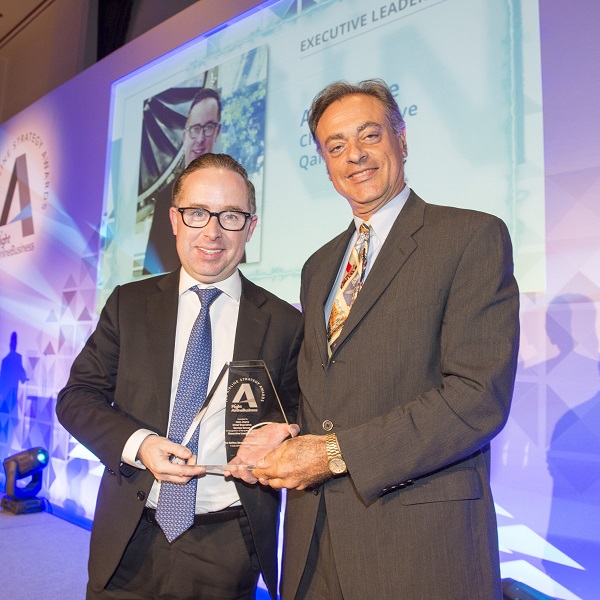 block-section row-start col-md-6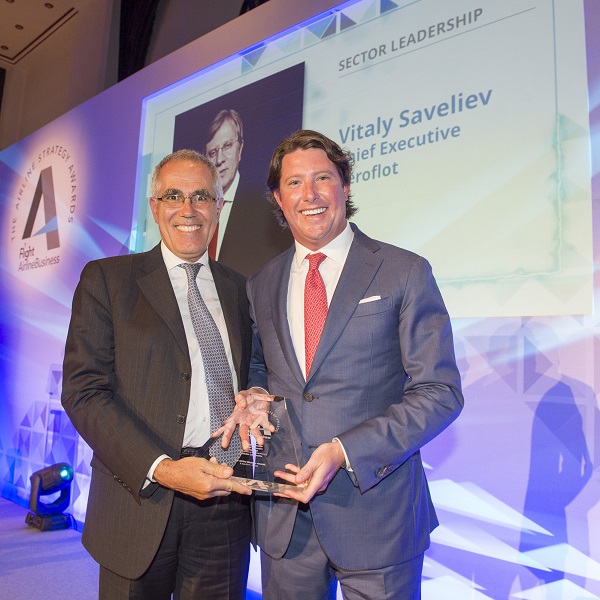 block-section row-end col-md-6
Sector Leadership
Vitaly Saveliev, Chief Executive, Aeroflot
After recent turmoil in the Russian market, this has been a banner year for flag carrier Aeroflot and chief executive Vitaly Saveliev, who has led the airline strong positioning across a series of segments. Aeroflot Group generated a 43% rise in full-year operating profit to Rb63.3 billion ($1.1 billion) in 2016 under international accounting standards, and posted its first net profit since 2013. This was achieved on revenues up more than a fifth at nearly Rb496 billion – almost five times higher than in 2009 when Saveliev took the helm of the airline.
block-section row-start col-md-6
Low-Cost Leadership
Joszef Varadi, Chief Executive, Wizz Air
Wizz Air underlined its development as the biggest low-cost operation from central and eastern Europe with another strong 12 months, posting record profits and passing the 20-million-passenger mark during its 2017 financial year. Wizz was placed in either first or second place by five of the six awards judges this year, reflecting the strength of its nomination.
block-section row-end col-md-6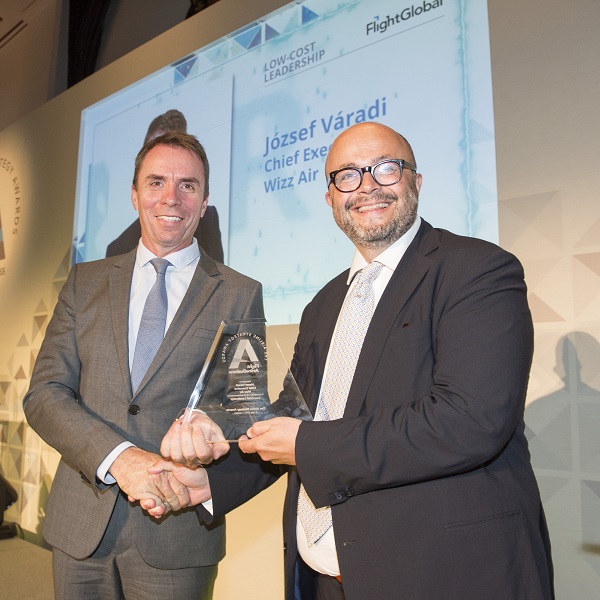 block-section row-start col-md-6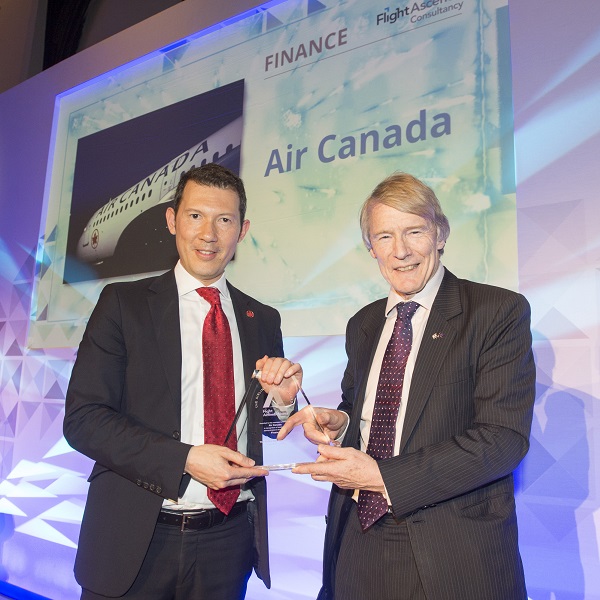 block-section row-end col-md-6
Finance
Air Canada 
The five years prior to 2013 were tough on Air Canada. During that period, the Montreal carrier accumulated net losses nearing C$1.5 billion ($1.1 billion), and its pension deficit spiked higher than C$4 billion. 
But in the years since, the Montreal-based airline underwent metamorphoses, with the pension plan swinging into surplus territory as the company reported handsome annual results, including a net profit of C$876 million in 2016. The turnaround reflects not only an improved business environment, but also a companywide initiative to address simultaneously several serious and inter-related financial challenges.
block-section row-start col-md-6
Marketing
KLM 
It's hard to find an airline executive that has any positive memories of the 2010 eruption of the Eyjafjallajokull volcano and the pan-European air-travel disruption the ash cloud created.

But for KLM that natural disaster proved to be a transformational event; one that established the airline as one of the industry's leaders in the digital marketing arena.

"The eruption was truly a pivotal moment for KLM," says Pieter Groeneveld, senior vice-president digital at Air France-KLM. "Thousands of customers flooded our social media channels and we worked 24-hour shifts to help them as well as possible."
block-section row-end col-md-6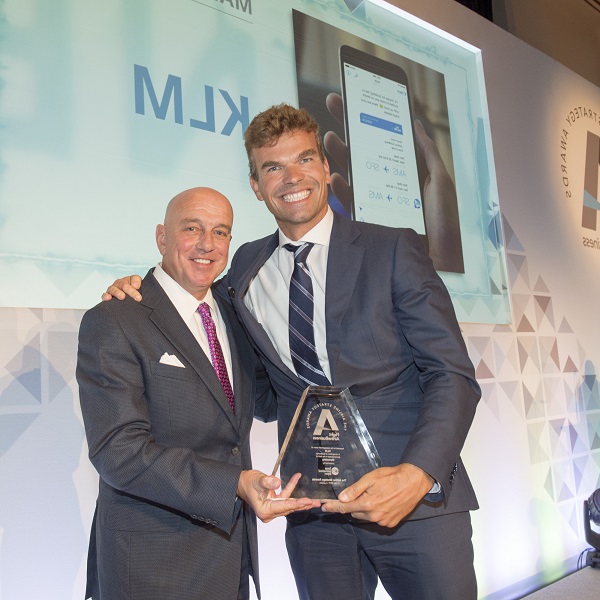 block-section row-start col-md-6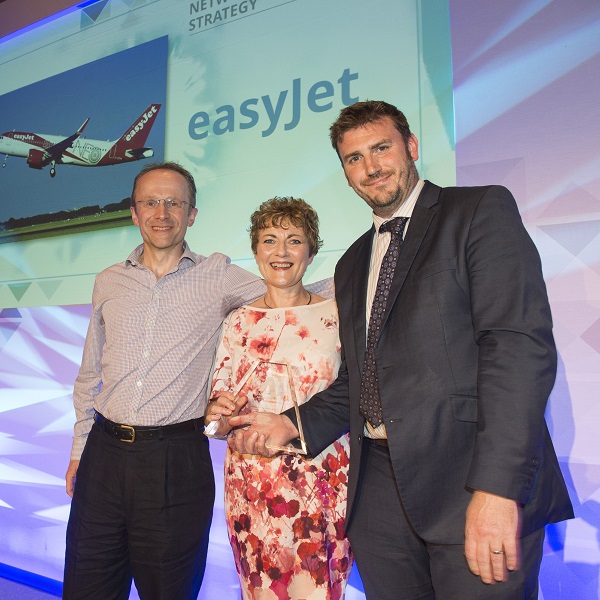 block-section row-end col-md-6
Network Strategy
EasyJet
Asked to boil down EasyJet's network strategy to a single sentence, the carrier's head of network and schedule development Andy Hodges responds that it's about having "the leading transport network across Europe".
"In terms of product, in terms of the positions we have at major cities and airports at Europe, we do believe that there is not a stronger transport network offered by a single operator in the world," he says.
By building network density, increasing frequencies and consolidating its operations at key primary airports, the carrier has established itself as a leading European point-to-point operator.
block-section row-start col-md-6
Flight Airline Business Award
Fernando Pinto, Chief Executivee,TAP Portugal
There have been few more challenging environments to be an airline chief executive than leading a medium-sized flag carrier in Europe. The quest to establish a sustainable business capable of attracting private investment is made tougher, not just by swings in market conditions, but by everexpanding low-cost rivals.

That makes it all the more remarkable that one of Europe's longest-serving chief executives should have helmed a carrier that has had to withstand its share of challenges during his 17 years in charge.
block-section row-end col-md-6